Notice
Thank you for your patience! We are closed for a few more days. However, we are dedicated to bringing East India Cafe to your home. We hope to be able to serve you again soon. Our sister restaurant Memsahib Gin and Tea Bar is now open. For dinner reservation please contact Memsahib Gin and Tea Bar.
Check the change we brought into our…
Food Menu.
East India Cafe Home Dining
Inspired by a journey from the foothills of the Himalayas to the bank of The Ganges; this tour is our take on the finest British Raj cuisine.
Indian cuisine has evolved over a period of 5000 years, and, shaped by the influences of religious beliefs, social customs and foreign infiltrations. This is our take on the finest vegetarian recipes influenced during the Raj era
Legend has it that the 'Lamb Raan' was the centerpiece of a truce dinner held by the Nazim of Bengal for East India Company. The spice Lamb Raan tradition also goes back to rebuild the friendship between Alexander the Great and King Paurava.
Within the COVID 19 restriction the East India Cafe has brought the delicious food to you Home Dining. Check Our Takeaway.
We do Private Parties for Home Dining – Home Dining Private Parties
Intimate dinner to celebrate something special, birthday, achievement or just friends getting together our team is here to help planning your occasion. You will go home with all the sweet memories, good experiences, as well as a full tummy!
Lunch in Box Coming Soon…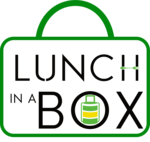 Keep an eye coming soon for the Cheltenham's office workers.

East India Cafe
Anglo Indian Cuisine at the heart of Cheltenham.
103 Promenade, Cheltenham GL50 1NW, United Kingdom
+44 1242 300850
info@eastindiacafe.com